Why I bought a Road Angel Halo Dash Cam over the Nextbase 522 Dash Cam
Our Car Audio Expert, Curtis, has written an in-depth review of 4 popular dashcams and recorded the results of his test.
I am one to follow the hype and latest trends and usually buy whatever comes out new - I have the very latest Samsung Smart Phone, I have the very latest car and I upgrade all of my tech very frequently. When it comes to dashcams, I take this as a very serious purchase and I need to buy a dashcam that has one key feature - record, record and record. Working at
Car Audio Centre Nottingham
means that I have access to all the products we sell. I speak to the customers, the companies that supply us and most importantly we get to test anything we want. This means we can clearly advise customers which car audio product is best and what they are like in comparison to each other. When it came to the dashcams, I decided to order in all the best models from our suppliers. I ordered the following:
Testing the Dash Cams
The test I carried out was simple. I live in a part of Nottingham that is not glamorous, so I focused on one aspect of the dashcam - can it record all night to keep a nice watchful eye on my car and record anything that happens during the night? I hardwired all dash cams (sorry battery) and tested them all over the same period. I got some seriously weird looks as I drove around Nottingham with 4 dashcams stuck to my car windscreen! Come nightfall, I checked to make sure all the dashcams were plugged in, powered and ready to record overnight. When I woke up and got back to my car, everything seemed fine. It was not until I got back to work that I had the chance to review the footage.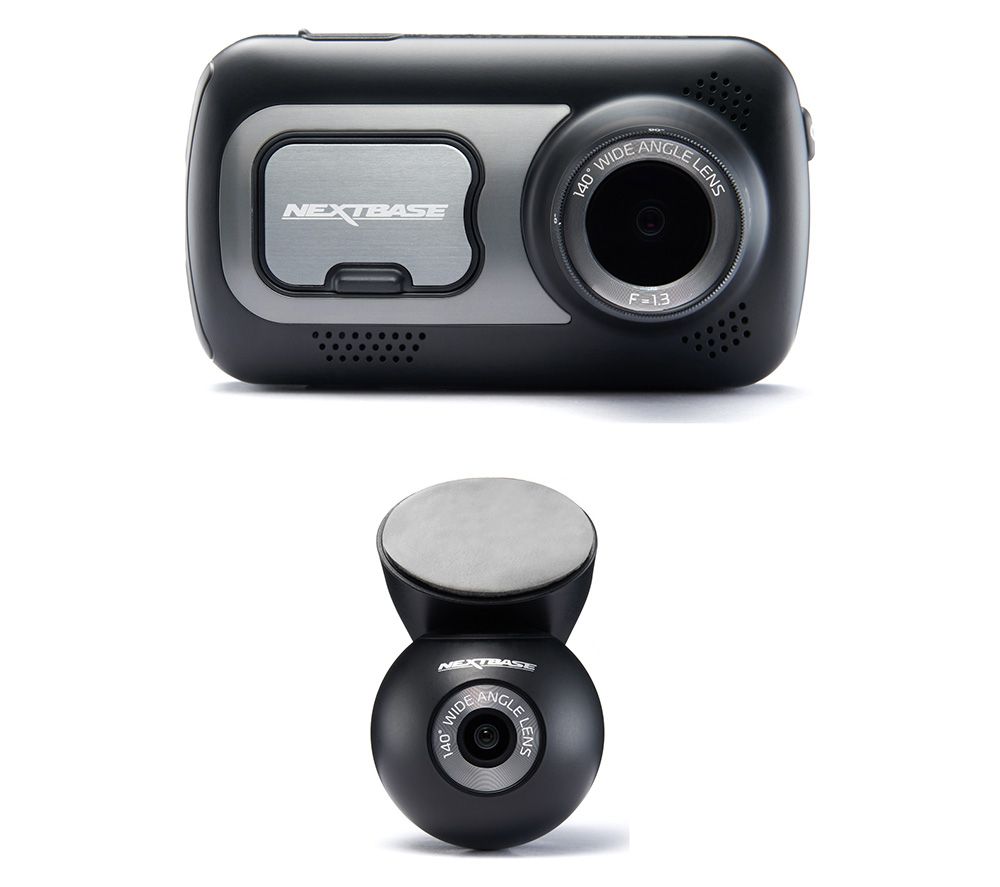 As I got to my desk, I laid all three SD cards on my dash ready to review the footage. Here are my findings:
Nextbase 522GW - this recorded about 4 minutes of footage and then spent the rest of the night not recording (I did set it up correctly)!
Thinkware F770-2CH - recorded most of the night but the nighttime quality was very poor.
Blackvue DR590W - very good quality and recorded all night. However, there are too many accessories available for this product,  making it more complicated when setting up. This would make the purchase more complicated for anyone who isn't too savvy with dashcams.
Road Angel Halo Pro - this was the best out of the bunch; the quality of the daytime footage and nighttime footage was better than the Nextbase, Blackvue and Thinkware and it recorded all night.
Final Ratings for the Dashcams
Road Angel Halo Pro - 10/10 - I can't fault anything on this dashcam. It did exactly as it said on the tin! Price point was much better for this dashcam as well. RRP £239.99 (with hardwire kit and SD card).
Thinkware F770-2CH - 8/10 - Overall a good dashcam. However, for the price you pay for it, I was a little disappointed. The day footage was great but the night footage was disappointing. RRP £239.99 (with hardwire kit and SD card)
Blackvue DR590W - 9/10 - A really good dashcam. Night footage and day footage was excellent. However, the overdoing it on the accessories and price put me off. RRP £309.99 with SD card and hardwire cable (this may drain the battery as there is no voltage detection - Magic Pro required to regulate this and prevent battery draining) Extra £49.99. Total £359.99.
Nextbase 522GW - 6/10 - I was quite disappointed with this dashcam. Nextbase are one of the biggest names in dashcams, so I was expecting something special considering the price vs the Halo Pro and Blackvue DR590W. As mentioned above, the camera failed to record through the night. RRP £238.99 with SD card and hardwire kit.  (£149.99 for the front dashcam. Rear dashcam, SD card and hardwire kit is an extra £89.99)
Overall for the money and the quality, the
Road Angel Halo Dashcam
 was the best, I would give it a solid 10/10. The fact it has a voltage detection system built into the hardwire kit, is fantastic. This prevents the battery draining. It is a little bit absurd that Blackvue charge £49.99 for voltage detection.  
---
  If you're looking for a new dashcam,
view our full range
today.